Snow Laundry Powder 20Kgs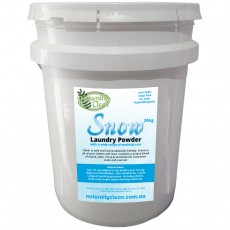 Dimensions:
0.00cm x 0.00cm x 0.00cm
Price:

$150.00


Ex Tax: $136.36
Gives a strong wash but leaves a soft finish on your clothes and linen. Suitable for washing dishes and a wide range of cleaning applications.
Please note: We make our product to order. This means there may be up to two weeks after we receive the order before it is ready to be shipped, depending on our stock level. So please make sure you order a little ahead of time so you don't run out before we can send you more.